Primero-First: Si usted es un ciudadano de los Estados Unidos, residente de New Hampshire y mayor de 18 años a partir del día de las próximas eleciones, el 3 de Noviembre.
If you are a citizen of the United States, resident of New Hampshire and 18 years or older on the date of the upcoming elections, on November 3rd.
Segundo-Second: Vaya a la oficina del secretario de la ciudad o pueblo (City Clerk/Town Clerk).
Go to the City Clerk's Office or the Town Clerk's Office.
Tercero-Third: Lleve comprobante de identidad, comprobante de edad, papeles de naturalización o pasaporte, y comprobante de domicilio.
Bring a document to prove identity, proof of age, naturalization papers or passport, and proof of domicile.
Cuarto-Fourth: Llene un formulario estándar de inscripción de votantes.
Complete a form to register to vote.
O... Or...
El día de la elección, lleve los siguientes comprobantes: Identidad, edad, domicilio y su pasaporte o papeles de naturalización. Si no tiene estos documentos se le solicitará una declaración juramentada.
On Election Day, bring the following documents, proof of: identity, age, domicile, naturalization papers or passport. If you do not have these documents, you can still be registered to vote but must complete a sworn Affidavit.
Tenga en cuenta lo siguiente - Keep the following in mind:
No es necesario inscribirse como miembro de un partido político (Republicano o Demócrata), usted puede inscribirse como votante no declarado.
Si un votante no puede llenar su papeleta debido a una discapacidad, podrá ser ayudado.
It is not required to register for a political party, such as Democrat or Republican; you may register as an undeclared voter.
Also, if you cannot fill the ballot due to a disability, you will be assisted.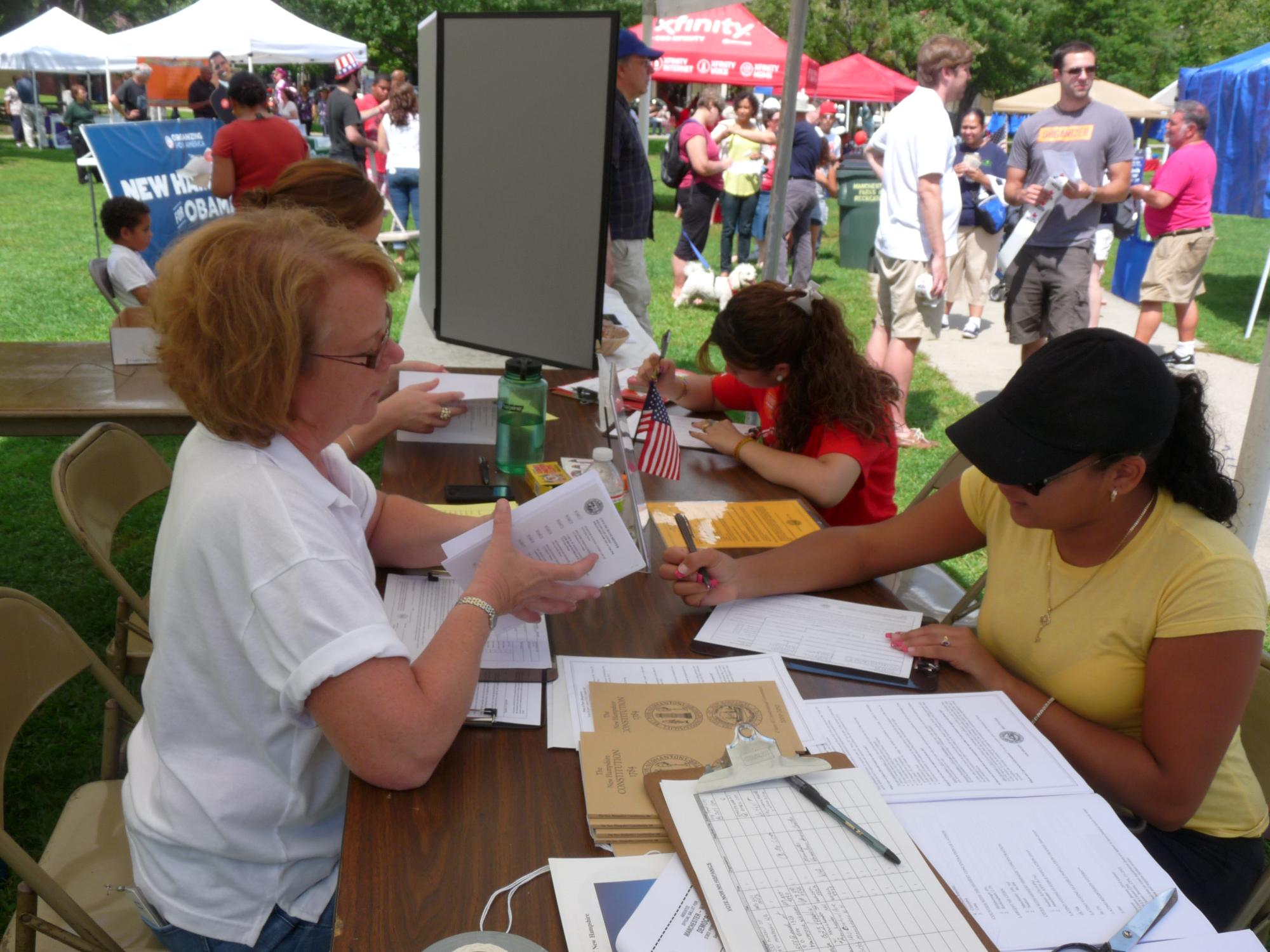 ¿Sabes si ya te inscribiste? Do you know if you are registered?
Cómo Inscribirse - How to register